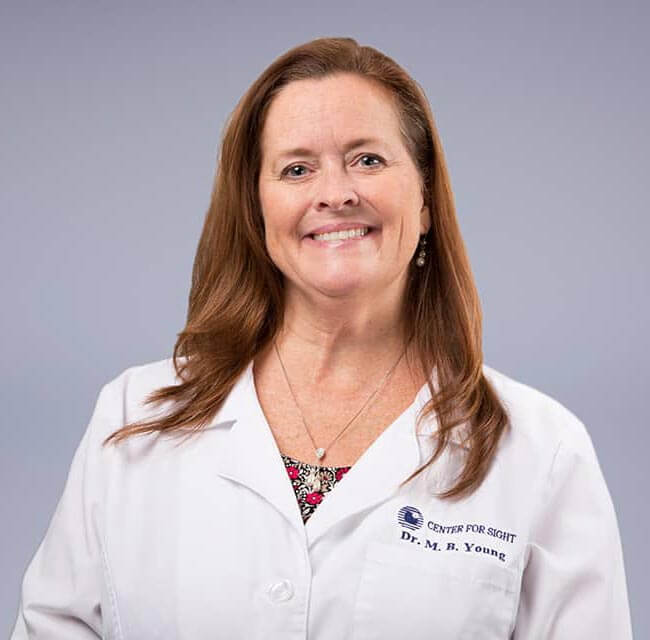 After earning her Bachelor's Degree in Occupational Therapy from the University of New Hampshire, Dr. Young worked for more than 12 years as an occupational therapist specializing in pediatric and adult neuro-rehabilitation. This career inspired her to pursue a second career in optometry. Dr. Young sees patients 8 and up for routine eye exams, glasses, and contacts. She also specializes in adult medical eye exams, including annual diabetic and Plaquenil exams.
Education
Doctor of Optometry & Bachelor of Science in Vision Science, Nova Southeastern University College of Optometry, Fort Lauderdale, FL, 2002-2006.
Bachelor of Science, Occupational Therapy, University of New Hampshire, Durham, NH, 1985-1989.