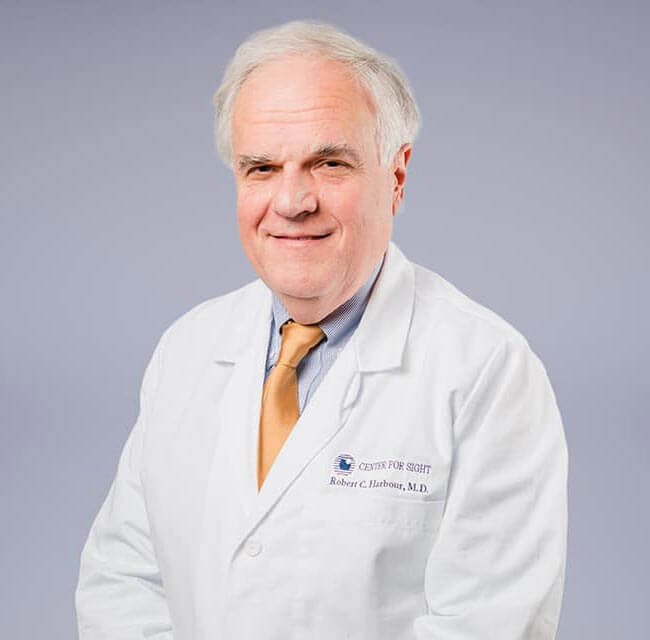 Dr. Robert Harbour, a former medical school professor and board-certified ophthalmologist, joined Center for Sight in 1988. Dr. Harbour's specialties include cataract surgery, glaucoma treatment, and LASIK vision correction.
Education
Fellowship, Wills Eye Hospital, Philadelphia, PA, 1983-1984.
Ophthalmology Residency, University of Florida, College of Medicine, Gainesville, FL, 1980-1983.
Internship, Department of Medicine, Medical College of Georgia, Augusta, GA, 1980.
Doctor of Medicine, University of Virginia School of Medicine, Charlottesville, VA, 1979.
Bachelor of Arts with High Distinction, University of Virginia, Charlottesville, VA, 1975.
Certifications
Board Certification, American Board of Ophthalmology, 1985.